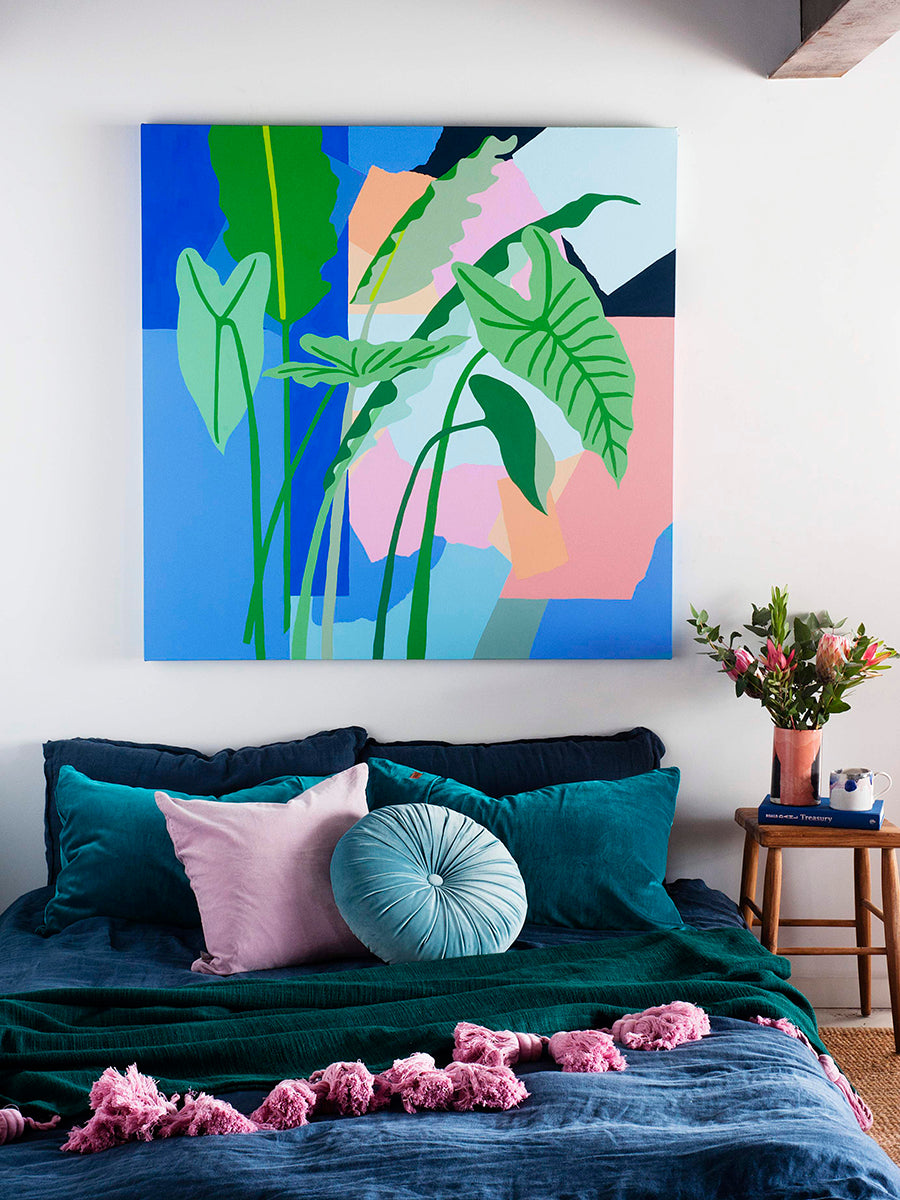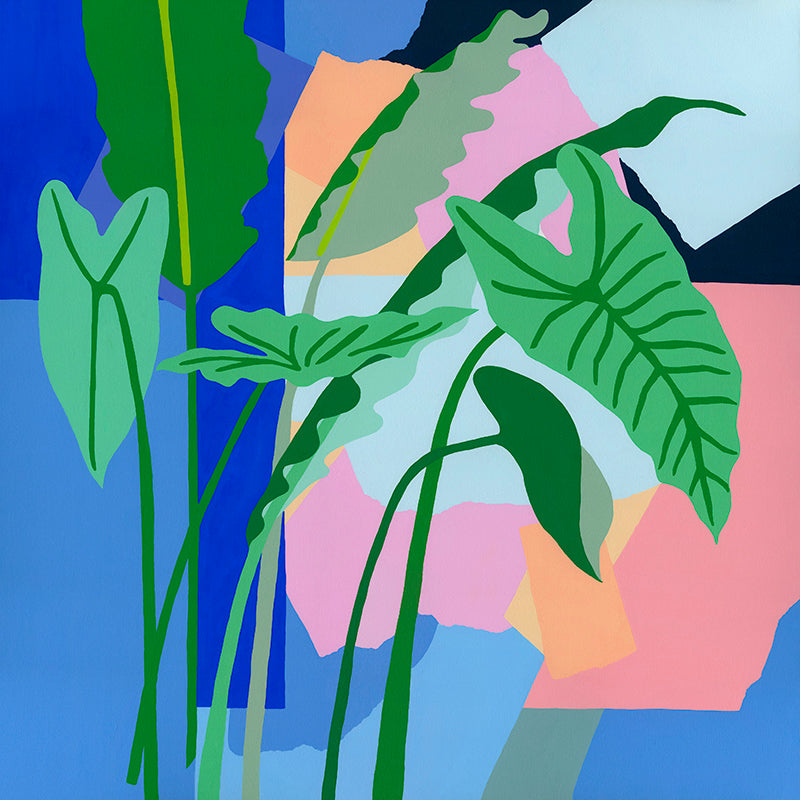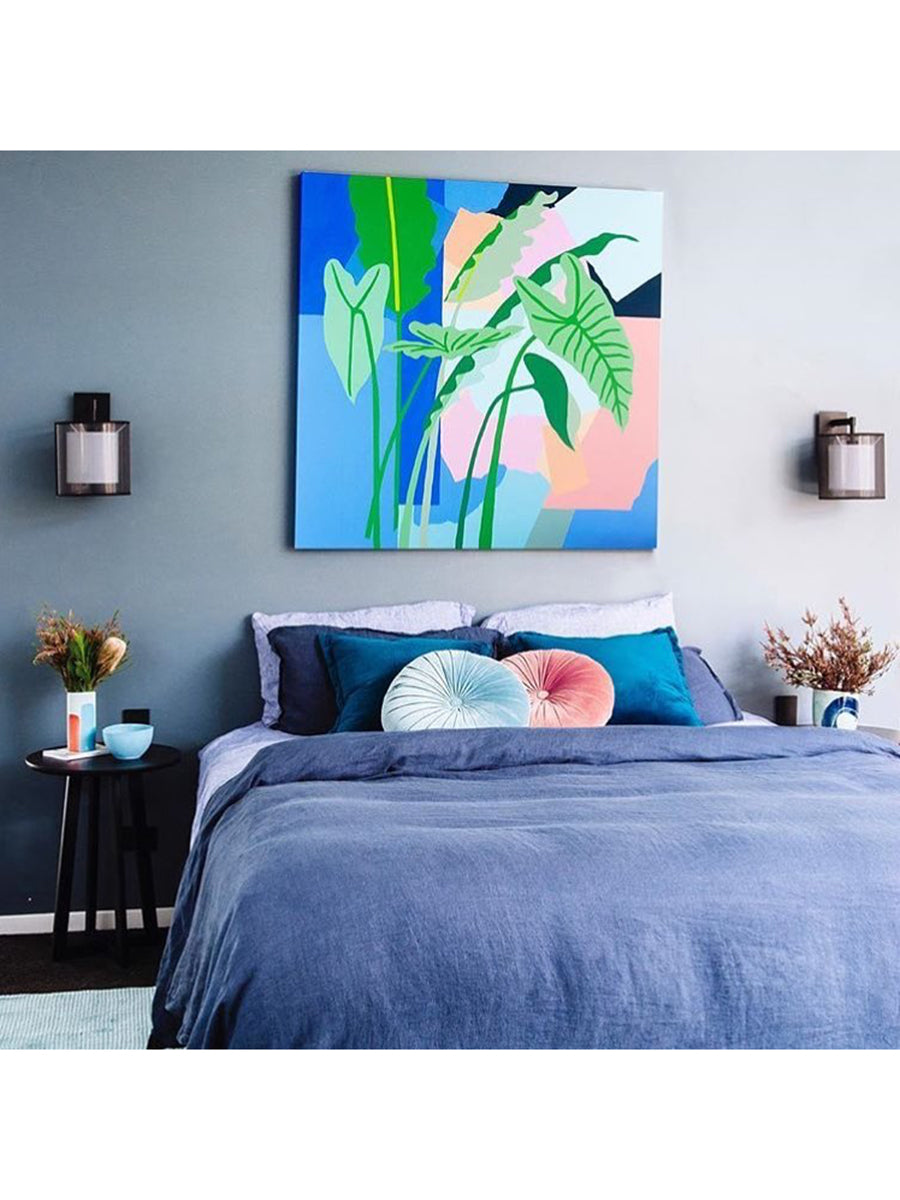 CUNJEVOI PLANTS | ORIGINAL ARTWORK
Description
Material
Framing
30% OFF ORIGINAL PAINTING 
Original Artwork: $2400 (inc GST)
Acrylic paint on canvas, 120 x 120 cm
Invest in an emerging artist and make this artwork a statement in your space. This original acrylic on canvas painting is available for purchase.
COURIER
This original art piece is located in Leah's studio in Coolangatta, QLD and can be collected in person or via a courier. We have all the info you need for a very reliable, easy service. We will communicate directly with you post purchase to coordinate your collection preferences. It is approximately $50 to send sensitive courier to Sydney or Melbourne or please be in touch for more info if needed.
All of our prints are the highest quality fine art print available and is guaranteed not to fade.
PRINT ON CANVAS
381gsm premium satin canvas, acid-free base printed with archival pigment inks, museum quality, crisp detail, high colour consistency
PRINT ON PAPER
310gsm acid free heavy archival cotton rag paper, museum-grade, crisp detail, high colour consistency
ADD A FRAME TO YOUR PRINT HERE
If you would like your artwork to arrive ready to hang, then your best option is to have your artwork framed. I work with a local, family run fine art printing and framing business who have been doing this for 30 years.
They take the best professional care in framing your artwork and we keep the process nice and simple. Every frame is custom built, they are not readymade frames. I have worked hard with this team to bring you the best quality product at a competitive price.
Read more about framing information here
CUNJEVOI PLANTS | ORIGINAL ARTWORK
FAQ
Frequently asked question
For all of FAQ's please head here to read more on topics such as:
- the difference between paper and canvas prints
- will my art print look the same as the orginal painting
- shipping info
- do you do commissions?
Shipping
Shipping
Free shipping Australia wide!
Yes we do international shipping, it will be calculated at checkout
All artwork is made to order, handled with care, and proudly 100% Australian-made.
Delivery times:
- print only: approx 2-3 weeks
- framed print: approx 4-5weeks to arrive
- If you have an order that is urgent, please get in touch and we will do our best to arrange urgent delivery
Order tracking
You will receive tracking as soon as your order is ready to be sent.
A certificate of authenticity will be sent with your order as well.
Get in touch
If you have a custom size print you would like, please get in touch and I will be happy to help you with a unique piece for you.
DISCOVER MORE
To discover more of Leah's art, you can explore the folio page to see a huge range of commissioned mural projects and you can learn more about how to commission a unique, one-off piece for yourself or your business.
EXPLORE